Frequently Asked Questions
1. From what I know or hear about Haiti, things seem so dismal... poverty, the earthquake, disease... Is there actually "hope" for Haiti?
YES! We see each and every day the impact that a $1 donation can have to improve the quality of someone's life when it is put to work by our team. Sometimes the news you read or see on T.V. can seem bleak, but it is the success stories that too often don't get told. Haiti is one of the most hopeful places we know and with very little you can make a real difference in someone's life. Hope for Haiti is full of success stories. Please visit happenings to read about some of the many stories of HOPE and IMPACT our donors make possible through our programs.
2. What about corruption? I hear that it has been a big problem.
For over 25 years, Hope for Haiti has not experienced corruption as being a problem in our work. Hope for Haiti works well with local partners and has standard operating procedures to ensure checks and balances.
3. Are the current government, and the people of Haiti, doing all they can to create a positive future for themselves?
Most definitely. There is no lack of drive, just lack of resources and opportunity! We all want a better life for our children and Haitian families want this more than anything. Our local partners work hard everyday to provide a better life for their families. Our programs are run by passionate Haitian community leaders who are fully invested in making a lasting difference. We have seen first-hand the difference access to basic life necessities makes to family living in abject poverty…they become empowered to take on their future. As a non-governmental organization (NGO), Hope for Haiti does not work directly with the Government, however, we are all partners in creating opportunity for generations to come.
4. Where does Hope for Haiti fit? What are you trying to accomplish there? What do you actually do?
Hope for Haiti is a privately funded non-profit organization that is registered both in the United States and in Haiti. For over 25 years, Hope for Haiti has been committed to it's mission to improve the quality of life of the Haitian people, particularly the children through education, nutrition and healthcare. We are committed to sustainable development work in Haiti. To read about how our programs make an impact through our Sustainable Community Approach please read Our Approach.
5. How will you know you are making a difference? How do you measure the value you bring... the results?
Our program staff track multiple indicators across all of our development areas of focus to responsibly monitor and evaluate progress and success. Although numbers are carefully tracked and are helpful in telling the story, Hope for Haiti places more emphasis on our qualitative feedback received directly from our beneficiaries. We are constantly asking our patients, students, teachers, parents, and community leaders, to rate our services and to share with us ways we can improve. Our team works one-on-one with communities to outline the goals and objectives that our partners want to achieve to tackle the roots of poverty. The true value of our programs can be told through the stories of the men, women, and children we serve. For more information visit Happenings and Impact.
6. What is your long-term mission for Hope for Haiti? Your vision for Haiti itself?
Our long-term mission is to put ourselves out of business. In order to successfully do this, we need to focus on creating sustainable communities that can grow and prosper without our continued assistance. This takes time, but Haiti is making tremendous progress every day. Haiti is a beautiful country with so much to offer the world. We see a Haiti that is a top tourist destination, a thriving Caribbean economy, a nation that can educate and care for her people, and children who have the opportunity to write their own future.
7. Much of what you do seems to be bringing in medical supplies. I hear that many organizations have their goods stuck in Haiti warehouses for a long time. How are you different and successful with this?
We have been working with shipping aid supplies to Haiti for over 25 years and have the infrastructure in place to do to it well. Our team is very experienced with the shipping and customs process, and works hard to quickly clear our donated materials and deliver them to our beneficiaries. We provide door to door services for our partner schools and healthcare facilities which ensures the safety of our supplies and a timely delivery so our materials can be put to work for patients and communities as quickly as possible.
8. Who does your work in Haiti? Your own staff, or subcontractors?
We are a direct service provider with our own dedicated staff operating in Haiti. We also believe in leveraging our impact by partnering with schools and healthcare facilities that are doing well and need support to be more successful. Our staff provide the direct monitoring and evaluation with our partners and build close relationships with our beneficiaries. We do seek guidance and support from outside contractors (most often volunteers!) when there are areas where we need specialized expertise.
9. Do you partner with others? If so, how has this gone?
We do partner with other organizations whenever possible so we can leverage impact and save on resources. We believe strongly in NOT reinventing the wheel! Coordinating and partnering with other organizations is critical to the success of all development efforts. We know that partnering provides the best benefit to the communities we serve and to our donors. Areas of partnership include, but are not limited to construction, social business, micro-finance, medical trainings, and emergency relief.
10. How much of a donor's contribution actually goes to operating programs in Haiti?
Over 95% of total revenues (cash and gifts- in-kind) go to  increase the quality of life for the Haitian people through our core programs of education, healthcare & nutrition, and community development.
11. Who leads the organization, and what is his/her background and compensation?
Tiffany R. Kuehner is a passionate and dedicated International Development professional who has been working in Haiti for 15 years. She is the granddaughter of Hope for Haiti's Founder and Chair, JoAnne M. Kuehner and started with the organization originally as a volunteer, until becoming the first staff member based full-time in Haiti. Now as President and CEO, Tiffany reports to an independent group of Directors of the Board Governance Committee. This Committee evaluates her performance on a quarterly basis and compensation annually. To read her bio click Board Members and for information on compensation/governance read the latest IRS Form 990.
12. Do you have a board of directors? Are they qualified? Active?
Yes! We have a very dedicated, qualified and active Board of Directors. Our Board of Directors are very involved and passionate about Haiti and Hope for Haiti's programs. They strongly believe in our vision of Creating Sustainable Communities and work hard to push the organizations strategic objectives forward. Board and Committee Meetings occur quarterly and as needed throughout the year, including trips to Haiti. Click here to learn more about our Directors.
13. Are your financial statements audited? If so, how can I see them and your IRS Form 990 annual filing?
Yes, Hope for Haiti receives an annual audit performed by an independent auditing firm. To access the organization's audited financial statements and Form 990, click here.
14. Do you have 501(c)(3) tax exempt status, such that my contributions qualify for tax-deductibility?
Yes, Hope for Haiti is a 501(c)(3) tax exempt organization. Please visit Donations to see all the ways you can make a tax deductible gift or get more involved.
15. Do you have high ratings from charity evaluators like Charity Navigator and Guidestar?
Yes, the organization has the highest ratings from GuideStar (Gold) and Charity Navigator (4 stars). For more information please visit Guidestar and Charity Navigator.
16. Do you share donor information with other organizations?
No, we have a strict donor privacy policy and will not share your information.
17. Who supports Hope for Haiti that I might recognize?
The Bob & Renee Parsons Foundation
GoDaddy.com
The Dalio Foundation
Building and Land Technology
AmeriCares
The Herbert and Nell Singer Foundation
We are proud to have  testimonials from some of our major donors available on our website and materials for review. Additional corporate donors can be viewed here.
18. How do you prefer that I donate?
Any and all donations are appreciated! The most cost-effective is always through cash or check, as the organization incurs additional fees for credit/debit card transactions. Click here to see all the ways you can give! Please think about making a long-term commitment to sustainability by joining our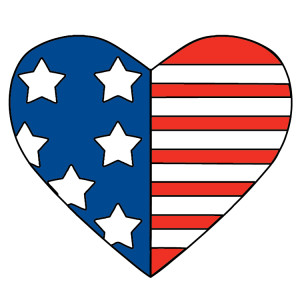 Society.
19. How can I best stay informed about Hope for Haiti and your future activities?
Join our mailing list by clicking here. We promise you won't receive any junk, but you will stay informed about our programs through monthly e-mails featuring our work in the field and upcoming events. Join us on Facebook, Twitter, and Instagram to see daily updates directly from our staff in the field.
20. What makes Hope for Haiti unique and how can my gift make a difference?
What makes Hope for Haiti unique is that every $1 truly does make a difference. There is absolutely no gift too small. Our programs are innovative, cost-effective, and they work! Although we focus our programs only in Haiti, many of our programs can be replicated and scaled globally. Haiti is a challenging place to tackle poverty, but our staff and our partners show success and quality every day in our approach to create sustainable communities. These lessons are being shared with colleagues, organizations, and businesses around the world so that a donor's $1 invested in solving the root causes of poverty in Haiti with Hope for Haiti, can truly have a global impact. Click here to see how your $1 can make an immediate difference.