Ways to Support
There are hundreds of ways to help Haiti. Donate to Haiti relief today to help alleviate poverty and make a difference in the lives of the Haitian people.
People often ask us, "What's the best way to help Haiti?" Our answer is simple: We need passionate supporters to spread awareness about the challenges people face in Haiti.
We need help raising the money to help solve those challenges.
And, we rely heavily on the support of our partners and volunteers to join us in service to alleviate poverty in Haiti.
Using 30 years of experience of working in Haiti, we have developed efficient and transparent ways that YOU can make a difference in Haiti. You can start by following us on Instagram, Facebook, Twitter, and our blog.
Start an online fundraising campaign, help us get valuable medical supplies to patients in Haiti, engage with us through our corporate partnership program, or travel with us to Haiti to see our work in action and be an active part of our mission.
Scroll down to view the many ways you can contribute to our vision and help create generational change in southern Haiti.
Give today to support children, parents and grandparents in southern Haiti.
Enter an amount to give below:
CONTRIBUTE TO A CAMPAIGN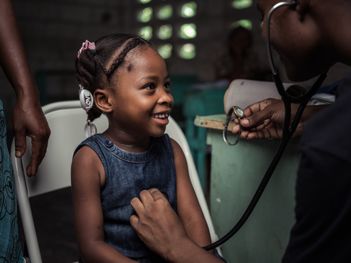 Help us raise $4,500 to fund our Mobile Clinic Summer Series!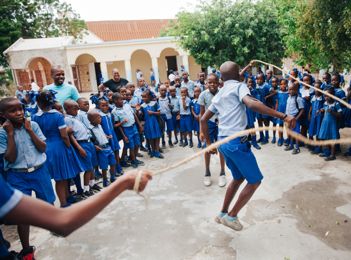 Just $5 will equip a student with school supplies needed to start the year on the right foot!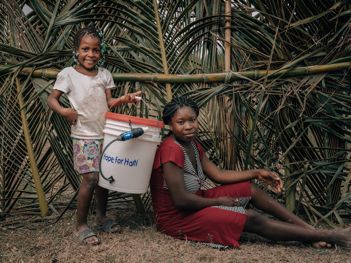 Just $50 will purify 500,000 gallons of water for a family of five!
Just $50 will cover the costs of compost and seedling bags for one month in a school garden!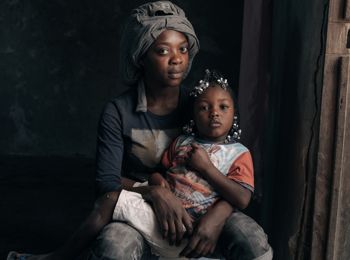 Support every Hope for Haiti Program and start your own fundraising campaign today! Your support will go directly to our efforts, funding sustainable development programs in Education, Healthcare, Water, Infrastructure, and Economic Development in southern Haiti.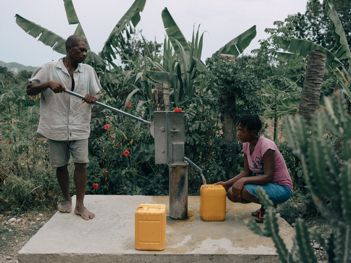 Help raise $20,000 to pack, ship and distribute 75,000 meals during an emergency. Each meal costs only $0.20!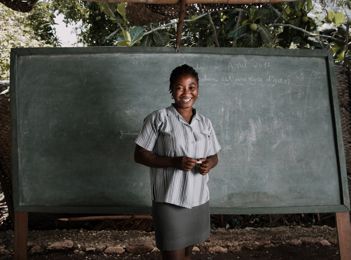 Join the Heart Society
Be the Change. Make a Commitment. Connect, Heal, Empower communities for the future! Become a member with a five-year commitment to this vision!
Learn More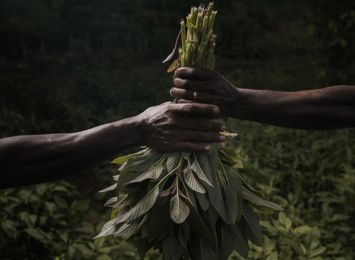 Gift of Securities
A win-win for you and Hope for Haiti! (check with your financial advisor for benefits)
Call 239-434-7183, ext. 203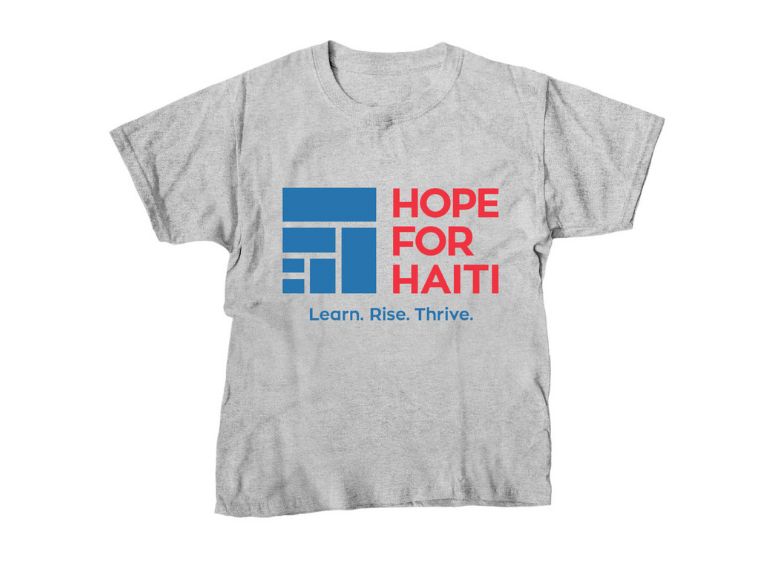 Shop Our Store
Wear your support for Hope for Haiti and sport our new logo!
Shop Now
SUPPLIES NEEDED
Listed below are some supplies and medications that are needed in Haiti. We cannot accept medications and supplies that expire within 12 months of the date received in the Naples office.

For medical, dental equipment and any other questions regarding donations please do not hesitate to contact Cathy Grassi, Gift-in-Kind Director, at ext. 206.

Supplies for Emergency Relief will either need to be dropped off or mailed to our office: 1021 5th Avenue North | Naples, 34102. At this time, we cannot accept clothing or Haiti based relief volunteers.
Hurricane Matthew Critical Supplies
Survival: Food- Meals Ready to Eat (MREs), Water Purification Tablets
Shelter: Tarps
Transportation: Air transport from US to Haiti (cargo and passenger flights), Air transport between Port-au-Prince and Les Cayes (helicopters, small planes) to transport emergency personnel and disaster relief supplies, and Vehicles for ground transportation in Haiti.
Power: Batteries, Generators – at least 45 KW, fuel & diesel cash stipends
Health: Medications & First Aid (See lists below)
Access: Power tools and chain saws to clear roads and move debris
Cholera Prevention Kits
Bar of soap (full sized)
Water purification tablets
Rehydration salts
Gallon plastic storage bags
Nail brushes
Medications for Cholera Treatment Needed Immediately
(We cannot take any medication that has been opened or will expire within 12 months)
Doxycycline or Tetracycline
Amoxicillin
Rehydration Ringer & Dextrose Water 25%
Ringer Lactated IV with Glucose Serum
First Aid Kits
Betadine or Iodine – 12-16oz Bottles
Hydrogen Peroxide – 12-16 oz Bottles
Gauze Pads 2" Square – Box of 100
Gauze Pads 4" Square – Box of 100
Alcohol Swabs 1 " Square – Box of 100
Exam Gloves – Box of 100
Bandages 4" Roll 2-4yds
Band-Aids-Mixed Sizes – Box of 50
Digital Thermometers
Athletic Medical Tape Rolls
Antibiotic Ointment – 6-8 oz Tubes
Antibiotic Ointment – 1 gram packets Box of 100
Burn Ointment Tubes or Tubs – 6-8 oz
Medi-First Burn Cream with Lidocaine 1 gram packets – Box of 25
Hydrocortisone Ointment 1 gram packets – Box of 25
Hand Sanitizer – 8 oz Bottles
Tylenol 250mg – Bottle of 500 pills
Ibuprofen 200mg – Bottle of 500 pills
Cold Compresses (Instant, not microwave/freeze type)
Antacid – Bottle of 200 pills
Tweezers
Q-Tips – Box of 100
Popsicle Sticks – Bag of 50
Scissors (snub nose) (banded)
Medications
(We cannot take any medication that has been opened or will expire within 12 months)
Childrens Tylenol, Motrin, Allergy, Cough &Cold, Stomach
Adults Tylenol, Motrin, Aspirin
Gyne-Lotrimin (anti fungal)
Silvadine Cream (Burn Cream)
Vitamins (Adults, Prenatal and Childrens)
Hydrocortisone cream
Hydrogen Peroxide and Alcohol
Antacids
First Aid triple antibiotic ointment (Neosporin)
Bandaids
Gauze rolls/pads, Ace bandages (all sizes)
Water purification tablets
All Casting materials
Antibiotics
Hospital supplies (please contact office for more details)
Other Needs
Batteries (AAA, AA, C and D)
Flashlights
Generators – at least 45 KW
Hard Hats
Heavy duty work gloves
Heavy duty extension cords
New Hand tools
Rope
Tarps